Dr Respect is someone whom almost every twitch fan knows. He is well-known among the twitch community, mostly because of his unique personality & most importantly, due to his towering physical stature. Boy, that dude is tall!
Herschel Guy Beahm IV, or more commonly, Dr Disrespect, is a renowned twitch streamer who loves to be in the news with his antiques & flamboyant lifestyle. He loves playing Battle Royal games like Apex Legends, Black Ops4, & Fortnite. He has carved a niche for himself with millions of subs on his channel.
But the most impressive & daunting thing about Dr Disrespect is Dr Disrespect height! So we decided to shed some light on what is Dr Disrespect Height is? How old is he? What is his net worth & some more interesting questions about his life.
Let's find out.
Dr Disrespect: a quick bio
Beahm was born on 10th March 1982 in the United States. He played Basketball (it's obvious!) at national levels & graduated from California State Polytechnic university. No disrespect to Dr Disrespect, but he is not considered the top-of-the-line gamer in the gaming industry; he is more of an entertainer.
With a black wig, crazy talks, & flamboyancy,  he brings all the fun to the game, just like a WWE character.
We also have a detailed post on Jeff Gerstmann's personal life, you should check it out.
How did Dr Disrespect get famous?
Believe it or not, Dr Disrespect worked for Sledgehammer, the company renowned for designing games like Call of Duty. In fact, Sledgehammer appointed him as their community manager. That's when Dr Disrespect joined twitch (Justin. tv), then a budding streaming website.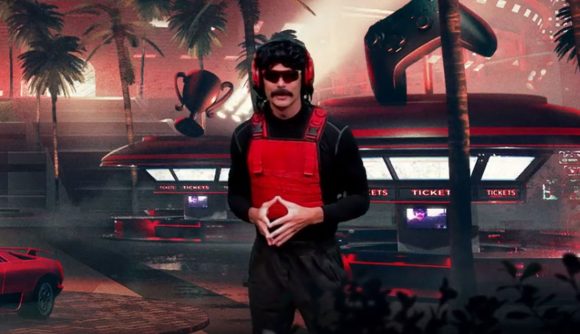 As he was an early joiner, he quickly became popular. Finally, he left Sledgehammer in 2015 & became a full-time twitch streamer. And that's how the journey began.
Dr Disrespect: A unique Persona
Dr Disrespect commends a different person for himself. He loves trash-talking, he is loud, sometimes he acts erratically & sometimes really crazy. All this has helped him create an aura around himself, an aura that his fans love!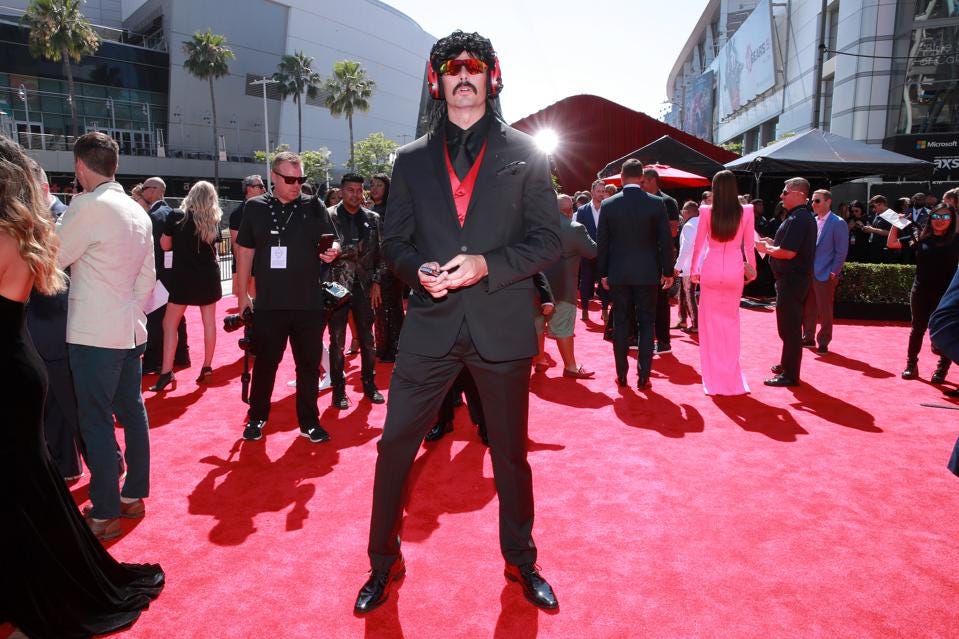 Even when he was banned from twitch, his following kept on growing & he has become one of the biggest twitch stars today.
But what is all the fuss about his height? Let's get into it!
What is Dr Disrespect height?
As we mentioned, Dr Disrespect played NCAA Division II Basketball. So it's obvious he would be tall, but how much tall?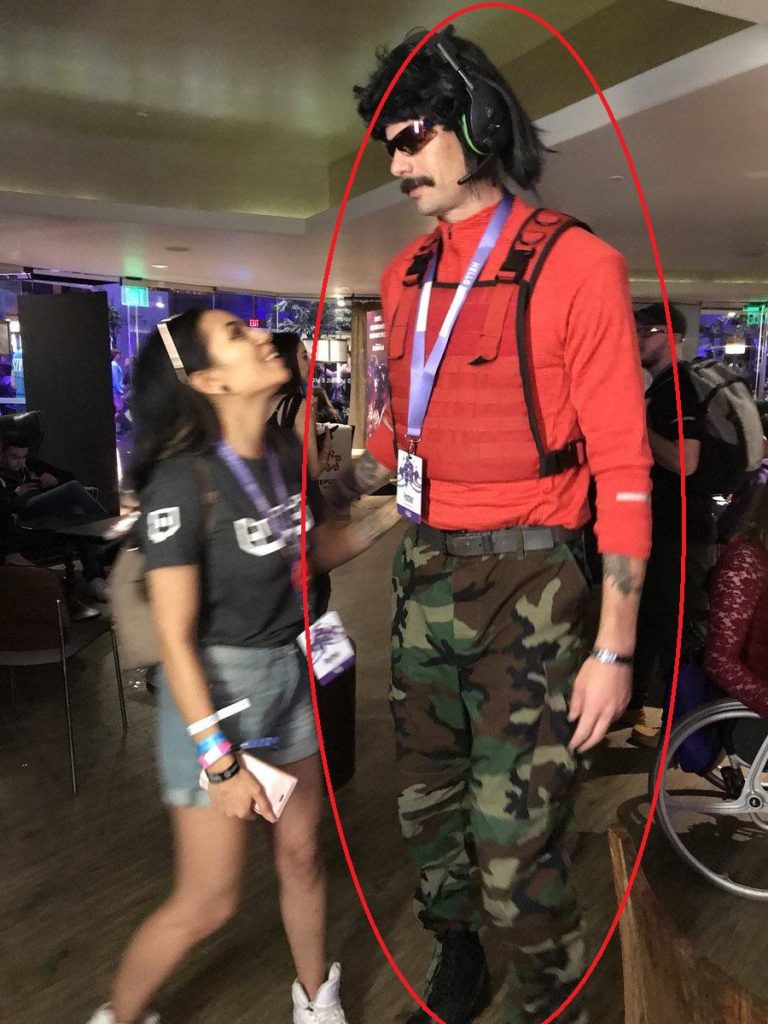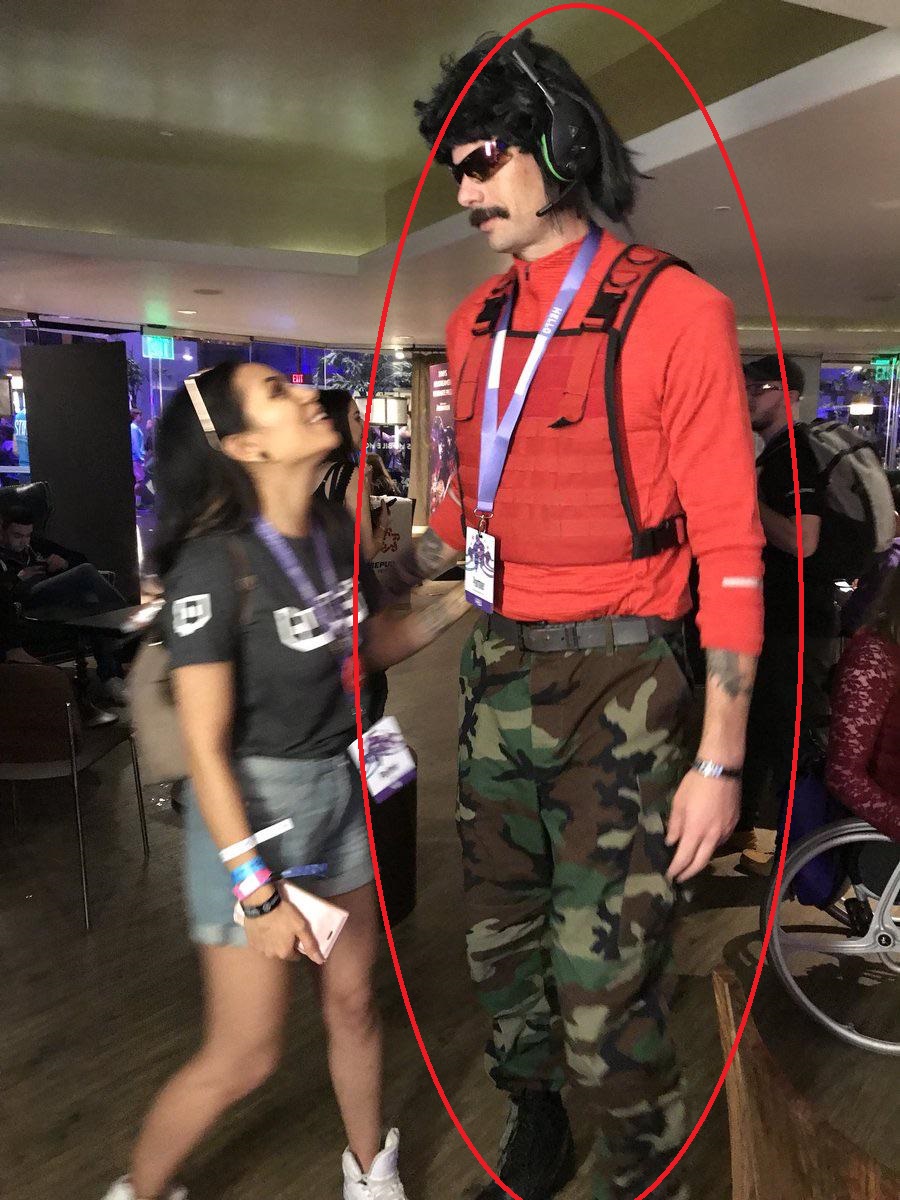 Well, he stands at  6 feet & 8 inches! Yeah, that's correct & shocking. But if you have seen him moving around with other people & on his stream, you can easily say he is way North of 6 feet. Take a look at this old video where he can be seen playing the basket ball.
But 6 feet 8 inches is really something. Before he clarified his height in this H3 podcast, people thought it to be 6 and a half at max. But he is truly a giant.
So we believe that answers your question about Dr Disrespect height.
Dr Disrespect: Some Personal information
Dr Disrespect is married & it's well known that he cheated on his wife. He publicly accepted this before taking a break from live streaming. He has one daughter. His Zodiac sign is pieces.
There are no clear details on his net worth, but given his popularity, it's understandable that he has made some real fortune out there.
Here are the list of favorite Dr. Disrespect games, he loves playing Call of Duty: Warzone, Fortnite and Pubg. Whenever he is streaming these games you will find viewers commenting various popular Twitch emotes in his chatbox.
FAQs:
Is Dr Disrespect married?
Yes, Dr Disrespect is married & has one daughter.
How tall Dr Disrespect really is?
He is 6 feet & 8 inches tall.
What is Dr Disrespect's net worth?
Dr Disrespect's net worth is not disclosed yet.