Watching twitch streams is really fun. You get an opportunity to connect with like-minded people & watch your favorite streamers.
Unfortunately, it happens a lot of times that you fall behind on the schedule. You might come on twitch a bit late and miss the most interesting part.
Happens to you and happens to a lot of people! So if you are wondering how to rewind the twitch stream, here we are with the solution!
This guide on how to rewind the twitch stream will guide you through different options.
So let's begin.

Offer for your – Get Free Twitch Viewers
How to rewind the twitch stream?

The short answer is that YOU CAN NOT (sorry for breaking the heart). But, but wait, there is still a way for you to watch your favorite streams that ended, even without the rewind option. Let's find out how.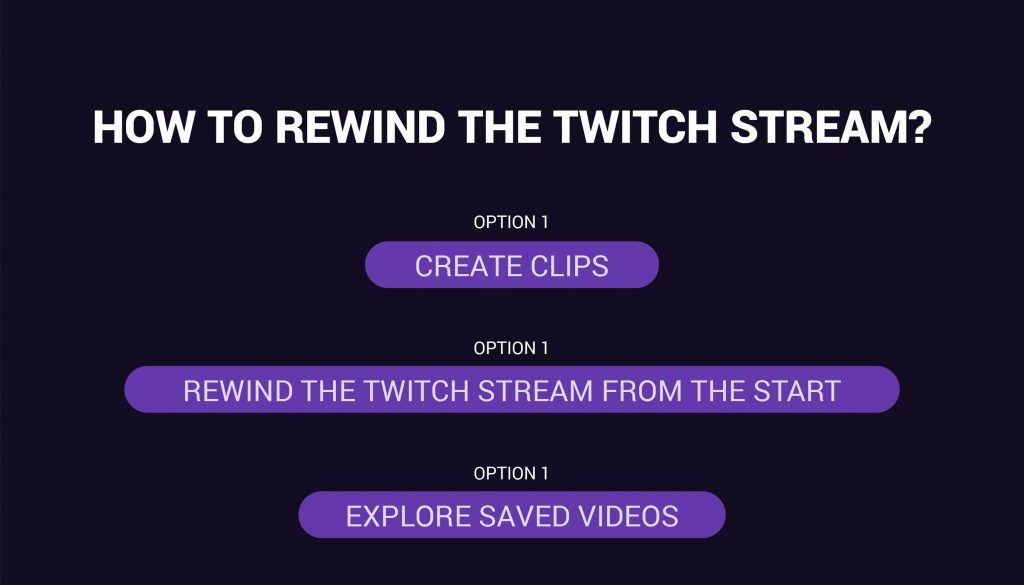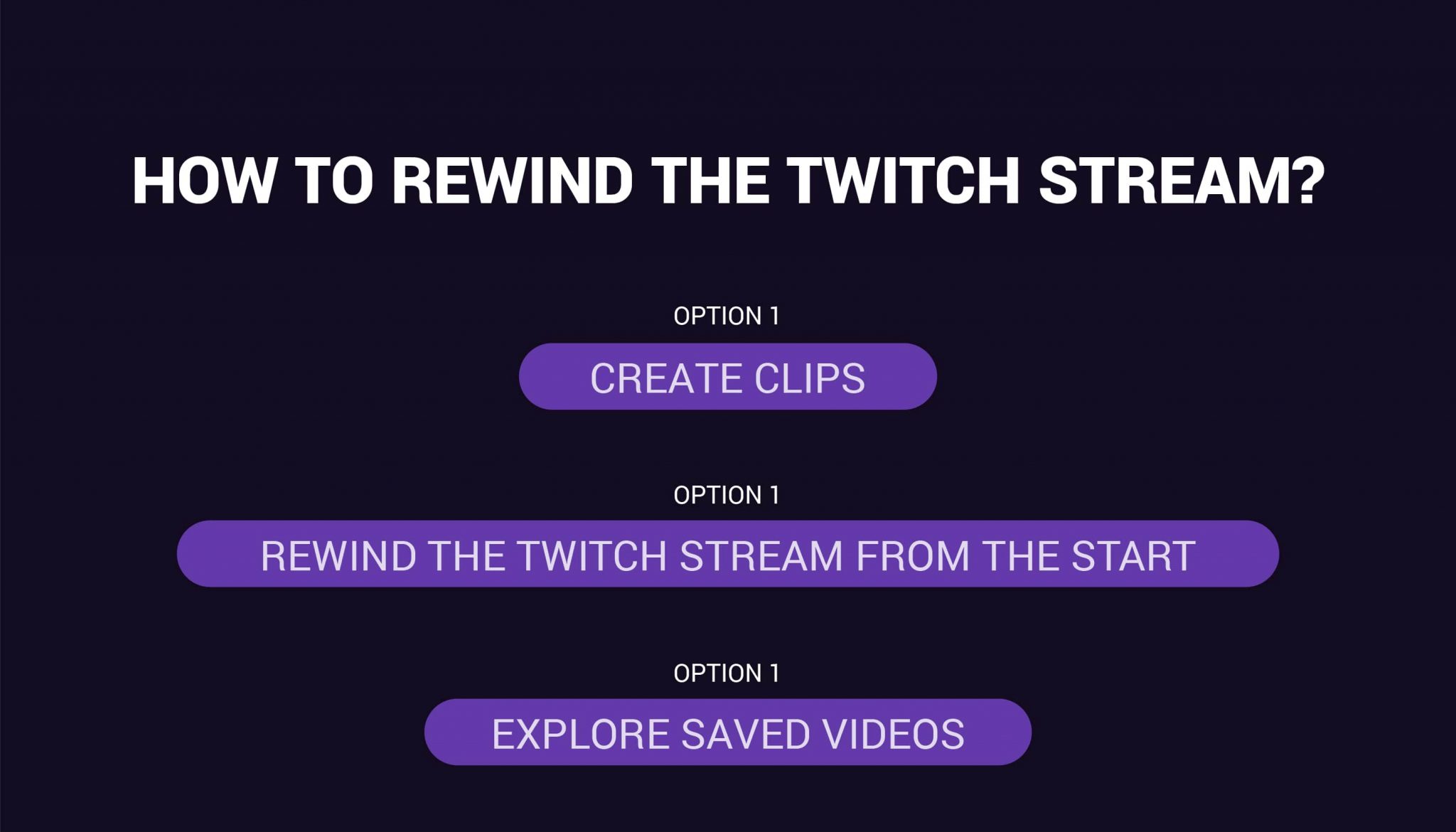 Option 1: Create Clips
It's one of the simplest methods to rewind (not technically) or re-watch the live stream. Every time you tune in for a live stream, you have the option to create a 90-second clip of your favorite part.
To access this feature, click on the "movie" icon below the screen. Once you click on the icon, a new browser window will open. This window will have your clip (90 seconds long) that you can watch anytime you want.
The only problem here is you won't be able to view the part that you already missed.
Option 2: Rewind the twitch stream from the start
This option will eliminate the issue with the first option. You can watch any part you wish from your favorite stream whenever you wish.
To do so, all you have to do is start watching the stream from the beginning. The process is simple. Go to the Streaming Page, click on the Recent Broadcasts & Choose the Current Stream & start watching! It's easy peasy, right?
You won't miss a single part of the stream and can enjoy it whenever you like. The only problem here is you will have to watch the whole stream from the beginning.
Option 3: Explore Saved Videos
Another way to watch the live stream that's ended is to explore the Saved Videos by the streamers. For this, you must go to the Past Streams' Video section. Here, many streamers like to save whole videos or small parts of them while streaming. So you can watch their live streams, even after it's ended. The best part? You can pause & play the videos whenever you wish to.
But remember this, most of the streamers offer this access to the subscribers. So if you want to access this Videos-on-Demand ( V-O-D) feature, you will have to subscribe to their channels.
Here is a video guide on How to rewind twitch streams if you like videos better!
When is the rewind button coming to twitch?
Well, there is a word that twitch is beta-testing the Live Rewind Button. If launched at full-scale, the viewers might be able to jump to any part of the video. But as there is no official word on it, we cannot say when we are going to have this in-demand Live Rewind Button. Till then, you will have to do with the alternate options.
Don't forget to check out this video guide on how to rewind twitch streams. Also if you looking to Purchase Twitch viewers on your stream you can try Followerspanda.
Closing Punctuation

Missing your favorite streamer's twitch streams is heartbreaking; we understand that. But until twitch doesn't implement the rewind button, we cannot do anything about it.
But the options mentioned above ensure you don't miss the videos entirely! You can choose any option & keep enjoying twitch. Moreover, you can check out this guide on how to save twitch streams too. But it won't work on live streams. We hope this guide on How to rewind twitch streams has answered all your questions.
Feel free to explore more about twitch on our website.